Oversize O-RING
VT-coffee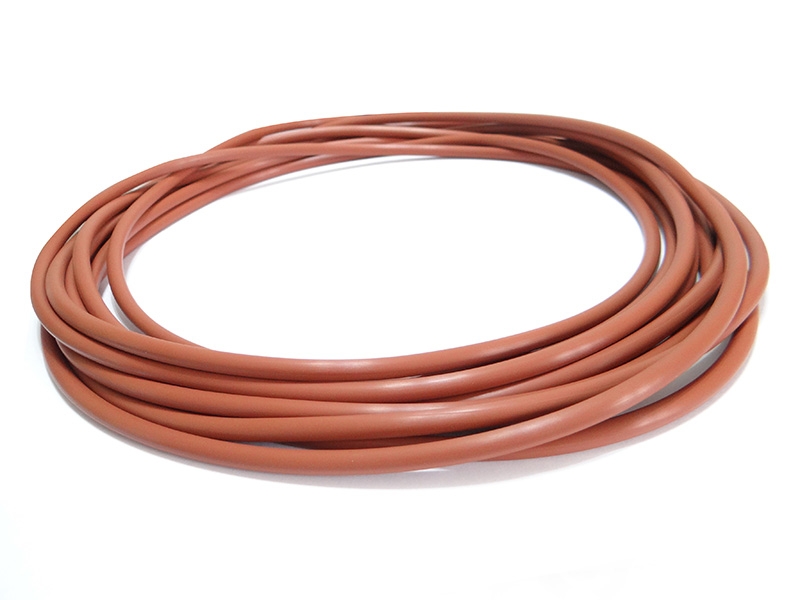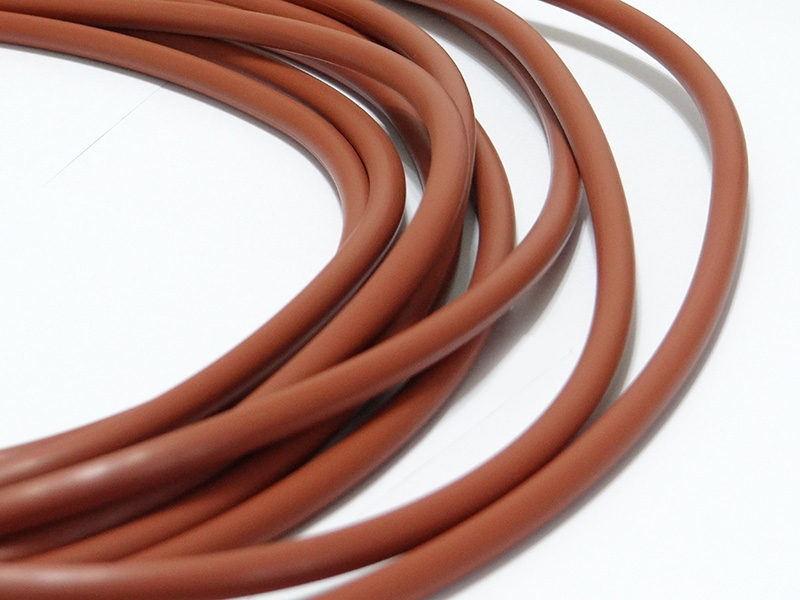 ---
Product Introduction
KTseal releases new generation "oversize O-ring" (O-shape rubber sealing washer):
Based on the technique of manufacturing large-size O-ring, KTseal breaks through the limitation on many manufacture processes through the efforts of R&D team, and successfully obtains the manufacture patent of new oversize O-ring.
Due to the ever increasing of oversize O-rings in photoelectric, aerospace, machine tool and semi conductor industry as well as the high quality requirement, KTseal is able to develop the brand new technique of manufacturing oversize O-RING based on Taiwan's own technique, and it is the first rubber manufacturer holding such manufacture technique and patent in Taiwan, in which way the customer's cost can be reduced and more stable quality and delivery time can be achieved, which is the pride of us and all of our customers.
KTseal develops brand new and effective oversize O-ring:
We have four brand new techniques, which are the breakthrough of sulphurating in application segment and mold design apart from saving cost of mold for customers. Poor sealing will not occur in vacuum environment. We always adhere to the concept of "made in Taiwan", KTseal officially released this technique in April 2008 after obtaining above patent, and below is our technique description.
We are able to manufacture the O-ring with internal diameter from min. 1mm to infinite size, and currently O-ring of ID 3000mm is the product of max. order quantity. The following is our technique description.
KTseal says that the key techniques of oversize O-ring are classified in four areas: mold angle technique, raw material modification technique, macromolecule saturation technique and technique of sulphurating in segments; on the world third and Asia first plastic and rubber exhibition "22th International Exhibition on Plastics and Rubber Industries" ("2008 International Exhibition on Plastics and Rubber" for short) held on April 17, 2008, KTseal will provide the solution with multiple different options for above oversize O-ring, and release this product officially.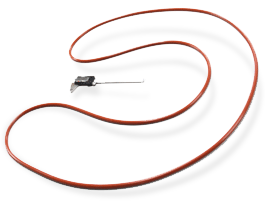 This product was officially developed successfully in January 2002 and put into mass production and on sale in May 2003; it was released for the first time on international exhibition (Shanghai PTC Hydrodynamic Force Exhibition) in October 2007, with the international and Taiwan patent obtained and technique information disclosed in April 2008.
KTseal's key techniques of oversize O-ring are classified in four areas: mold angle technique, raw material modification technique, macromolecule saturation technique and technique of sulphurating in segments. In these four areas of key techniques, KTseal weeds out the old to bring forth the new continuously, and customers can select the solution of different materials or specifications as required.
Taking the technique of sulphurating in segments on this exhibition as an example, with the built-in macromolecule chemical bonds in the raw material, strengthen the rubber structure to avoid fracture caused by bonding and make hundreds of sizes available based on only one mold.
For the technique of mold angle, with small-size mold pressing technique and local control of temperature, its physical and chemical properties will reach 100%, the mold fee can be saved at least by 99% for our customers, and KTseal will not charge mold fees for the order of large-size O-rings.
After developing large-size O-ring successfully in January 2002, KTseal promoted the manufacture technique of oversize O-ring (O-shape rubber seal washer) in April 2007 and obtained the patent in April 2008, which makes the tolerance of 1000mm O-ring less than ID + -3mm in addition to solving the problem of high cost of oversize O-ring. This technique makes use of the high performance mold and KTseal's agglutinate technique, which makes its physical and dimension properties reach 100% of that specified in ASTM D2000.
The technique of mold angle means manufacturing multiple sizes of products in specified mold, i.e. manufacturing the product of certain size more rapidly, so as to reduce the mold changing time, make use of the production effectively, shorten the delivery time and improve the quality for customers, which significantly improve the problem of "one size one mold" in traditional manufacture of large-size O-ring.
This new technique can save considerable mold fees for our customers and also meet customers' demand for short delivery time of oversize O-ring. This new technique has been applied in the mass production of a series of O-rings, including FFKM, FKM, FVMQ, VMQ, AFLAS, NBR, NR, CR, EPDM and other related products.
Another solution to high cost, high failure rate and long production time (problem of large machine, large mold and large palce) in the manufacture of traditional large-size O-ring is the technique of raw material modification, it will display the changes of simulated products inside the mold on the moving die rheometer, and make the simulated reaction time of O-ring achieve the same effect as the production line by adjusting the method of vulcanization.
In the latest technique, KTseal adopts the simulation technique to achieve 100% ultrahigh data, which can not only cater the concept of environmental protection, but also save the power and energy and bring other added values, thus no addition cost will incurred due to scrap caused by excessive or inadequate curing of products inside the mold. This new technique can meet the requirement of rapid production and ultimate rubber physical properties.
The macromolecule saturation technique, KTseal's last solution to solve the problem of eccentricity and poor roundness of oversize O-ring, adopts a new formula known as achieving low tolerance of UDLR and proper circle without changing the main structure of rubber material, and such proper circle of O-ring will not affect the vacuum degree of equipment, which will ensure good vacuum effect of various oversize vacuum equipments at any application angle.
KTseal says that, with the commercialization technique promoted by LCD TV market stepping towards over sizing as well as the mass production of generation-7.5 fabrication facility, this series of TV techniques has upgraded from 42 in. to 56 in. comprehensively, and the TV panels of two different resolutions (WXGA (1366x768) and (1920x1080)) are also available for 42 in. and 56 in. TVs; to meet customer's demand for different O-ring manufacture techniques, KTseal has invested extensive funds to develop more advanced manufacture process, our customers are not only limited to TFT manufacturers, we welcome any industry to cooperate with us, and we can provide best service to you with shortest delivery time and lowest cost.
Best protection for large equipments of KTseal oversize O-ring:
The most laudable feature of oversize O-ring (O-shape rubber seal washer) is its protective application in semiconductor plasma and aggressive chemical products, and KTseal has integrated scientists, engineers, technical experts, technicians, sales personnel, administrative staff and support staff. More than 1,000 tests are conducted to test the new oversize O-ring (O-shape rubber seal washer); if there is anything we can do to help you,pleasecontact us.